Founded by a special education teacher who saw a need to reach children beyond the classroom, Celebrate Ability is a company small enough to provide personalized attention, yet large enough to meet all of your waiver needs. We are known for our fun and engaging Therapeutic Integration Program (TI). Our TI program is offered in central Montgomery County and it includes After School Care as well as Spring, Summer, and Winter Break Camps. Transportation to and from our site can be arranged on an as-needed basis. Our program specializes in a range of activities that empower and engage students by promoting the total development of each child. Some of our activities include art, instrumental performances, dance, yoga, drum lessons, organized sports, cooking and movement classes.
Celebrate Ability also offers a full range of wrap-around in-home services including Family Consultation, Respite, and Individualized Intensive Support Services. We do not believe that there is only one therapeutic approach for all children with autism. For this reason, our team of Family Consultants is made up of members with a wide variety of relevant backgrounds, including Behavioral Analysts, Speech Pathologists, Transition Specialists, and those with Special Education experience. By pairing families with a Family Consultant who is the best match for their child, we are able to create truly individualized treatment plans that is effectively implemented by our experienced team of IISS and Respite Technicians.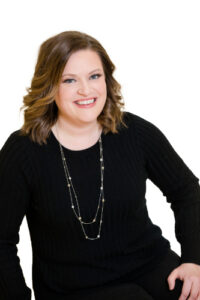 Founder and Executive Director
Noel Bingham began her career in working with students with autism as an IISS and respite technician over 20 years ago while she was an undergraduate at Catholic University of America. Noel later went on to earn her graduate degree in Special Education from the University of Maryland, Where she became a classroom teacher for students with autism and related disabilities. At that time, Noel also began family training for students on the Autism Waiver. Noel has always had a passion for music and began incorporating it into her classroom teaching. She was inspired to begin a camp based on her classroom model after realizing it was an effective tool to reach students with communication difficulties. In 2009, Noel became an approved Autism Waiver Medicaid provider in Maryland  and began Celebrate Ability, Initially, Celebrate Ability consisted of a six-week Saturday session specializing in making music and the arts more accessible for children with autism. Since that time, Celebrate Ability is proud to serve over 65 families with a diverse and professional workforce of over 100 professionals in Montgomery, Howard, Baltimore, Anne Arundel, Carroll, Frederick, and Prince George's Counties. Celebrate Ability has grown to include an after school program and a full range of in-home services including IISS Therapy, Respite services, Family Consultation and Adult Life Planning. Noel enjoys spending time with her husband and three children in her spare time.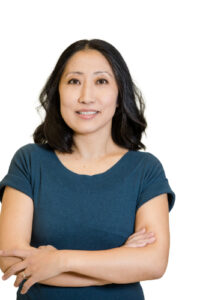 Director of In-Home Supports for Celebrate Ability
Kay worked for the Child Development and Autism Centers at Nationwide Hospitals in Ohio and for the Center for Autism and Pervasive Developmental Disorders in Maryland prior to joining Celebrate Ability. She brings her prior experience as an in home staff, a program manager for clients as young as 18 months to school age children, and a vocational manager for adults to help create programs for families striving for more independence for their children. Kay uses her varied experience in the autism field to better serve our families and is dedicated to Celebrate Ability's mission of helping families and individuals with autism and will continue to create more opportunities for independence and community engagement for individuals on the spectrum. In addition, Kaori oversees daily operations, staffing, and HR duties for Celebrate Ability.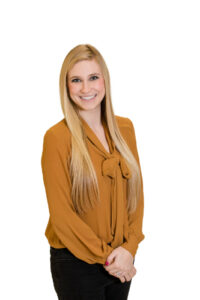 Director of Administration
Sina Huber- Daniels is the Director of Administration who started that role for Celebrate Ability in September 2019. Sina specializes in financial and file sharing technologies. This includes billing, processing Payroll, maintaining filing systems of vital employee documents, and reaching out to new hires. Sina is originally from Bavaria in Germany. After completing her four-year apprentice ship in Germany as a Hotel Industry Expert she worked as a Housekeeping Manager in a first class Familotel. Sina's desire to travel led her to various places, such as Europe, Mexico, and the United States. During her time in Mexico she was not only backpacking, but also working as a Tour Guide. Learning about a diverse set of cultures and gaining a different world perspective from traveling has created a desire to make a positive impact in the world. When Sina isn't glued to her desk you can find her baking cakes or doing professional organizing on the side. The opportunity to see a positive impact on the community is what excites her most about working for Celebrate Ability.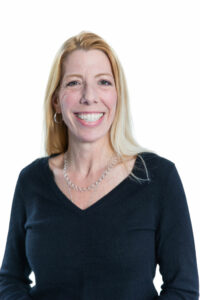 Recruitment

 Specialist
Kim Avarello has been working with individuals with autism and their families for more than 20 years.  Her journey began in 1997 in the public school system of NYC.  She then became a behavioral therapist for young children with autism.  After 15 years in New York, she moved to Nashville Tennessee where she worked as an Autism Specialist, consulting with special educators and classroom teachers about effective teaching strategies for preschool and elementary aged children with autism.  Since moving to Maryland in 2017, Kim has worked with children and adults with autism, their families and their entire support system to promote independence and success at home, in school and in their community.  She is proud to be a member of the Celebrate Ability community as a Family Consultant and Recruitment Specialist since 2018.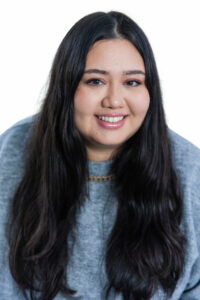 Payroll Specialist
Jen Crowe joined our team in August of 2021 as our payroll specialist. Prior to focusing on billing/payroll for us, Jen managed various luxury goods shops/stores in the DMV area. She has always had a passion to support causes she believes in, and displayed this passion by working with campaigns and companies with similar values. Celebrate Ability's positive impact within local communities marries work with passion for Jen. With 7 years of management and administrative experience, Jen applies these skills to her commitment to excellence for Celebrate Ability's important mission of helping individuals on the spectrum and their families.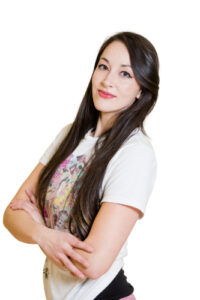 Therapeutic Integrations Athletic Inclusion Specialist Mandarin Interpreter
Patricia is a nationally certified massage therapist.  She has worked with the NIU basketball team, Studio One Spa and as an independent contractor. Patricia has an in-depth understanding of anatomy and physiology, as well as proper kinesthetic movement of the body. As Celebrate Ability's Circuit Training expert, she targets the students' upper body, core, and lower body in order to promote coordination, strength and overall health. Patricia works with other specialist to ensure each student is included to their maximum potential using modification and individualization.  Patricia is fluent in Mandarin.  As a parent of two children on the autism spectrum, she understands the plight of parents who advocate for their child's therapeutic, educational, and medical needs on a daily basis.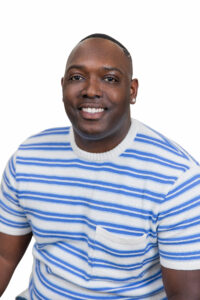 Case Manager
Antoine started his career as a Special Education teacher in the Baltimore City Public School system where he taught students (3rd - 8th grade) on the autism spectrum and various developmental disabilities. He expanded his role to include case management, assisting families. He also worked as a Learning Specialist in Washington D.C where he trained Special education teachers, developed Individual education plans, conducted evaluations and diagnostic assessments. Antoine uses his varied experiences to serve our families providing consultations, resources and support for individuals on the spectrum. In addition, Antoine works as Family Consultant and Case Manager for Celebrate Ability.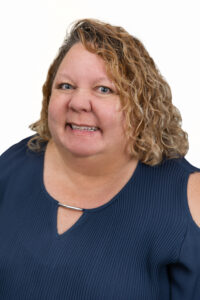 Director of Operations
Joanne's love of working with children and families began at an early age volunteering in a children's physical developmental clinic at the local community college.  From there, she built her education through bachelor's and master's level degrees but found more valuable experience working hands-on with children, individuals and families diagnosed with autism and other developmental disabilities. Connecting and building relationships with families drives Joanne's passion for helping students and individuals build self-confidence and promote their own self-determination. Joanne currently holds accreditation as an Advanced Certified Autism Specialist (ACAS21878405) through The International Board of Credentialing and Continuing Education Standards.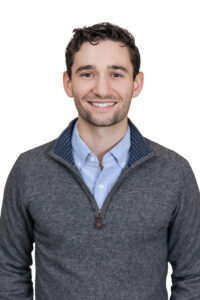 Administrative Specialist
Ryan joined the Celebrate Ability team in 2022 as an administrative specialist, specializing in the business aspects of operations, customer service, and payroll. He approaches all aspects of his job with a positive, hard-working mindset, and is passionate about helping find solutions to challenges and needs we find with our families and clients. His wide traveling and military background also enables Ryan to relate to others and his work in out of the box ways.  Ryan brings with him a varied background in customer service and payroll from the corporate world and is excited to bring his previous experience and enthusiasm to the Celebrate Ability team.